Most photographers in Ireland will no doubt encounter rain at some stage during a photoshoot.
While most photographers would prefer not to work in the rain, which usually means gear getting wet, damaged, deciding not to work for some reason etc. not to mention those lovely raindrops when you are using flash on camera that can destroy an image
But sometimes you can get lucky and the rain can add to the creative process.
Had the pleasure recently of shooting Rachel and Gary's wedding this was one of the images from the day, when it rained (a little).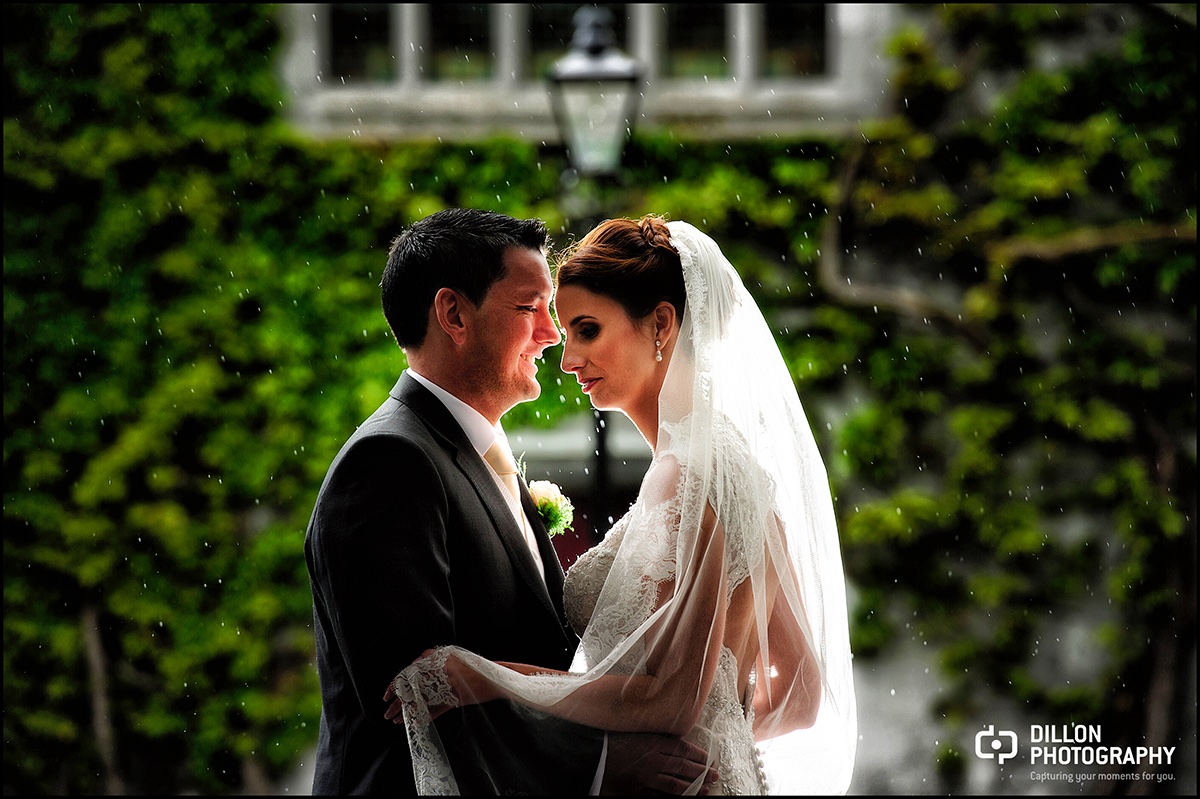 Congrats Folks,
All the best,
Michael.